Welcome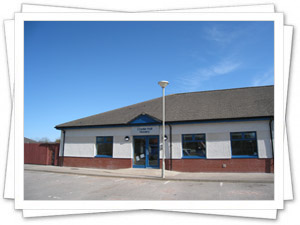 Welcome to Cradle-Hall Nursery. Choosing a nursery is an important decision, therefore we hope the following information will answer your questions about our aims and standards of childcare and education to enable you to have complete confidence that you are making the right choice.
Cradle-Hall Nursery was established in 1995 and provides quality care and education for children aged 6 weeks to 5 years in a relaxed, caring environment by qualified, experienced nursery staff. The nursery is conveniently situated within the Cradlehall area of Inverness, only a few minutes drive from the city centre. A main bus route serves us and there are ample car parking spaces available at the front of the nursery for dropping off and picking up your child.
Care Inspectorate
Cradle-Hall Nursery is registered with Care Inspectorate (Social Care and Social Work Improvement Scotland) who were formerly the Care Commission. Care Inspectorate is the registration and inspection body for all care services in Scotland. The nursery is inspected regularly by careinspectorate.com (usually unannounced) to ensure the high standards of childcare and education laid down in the National Care Standards are being met. Our inspection reports and grades are of a consistently high standard.
Policies and Procedures
Cradle-Hall Nursery has an extensive number of policies and procedures in place including: Health and Safety, Equal Opportunities, Child Protection, Partnership with Parents, Allergy Procedure, Prevention of Infection, Additional Needs Policy.
All our policies and procedures are displayed in the hallway for your information or you can request copies from the Nursery Manager.