Lunch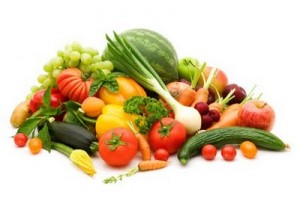 Cradle-Hall Nursery has gained a reputation for providing a high standard of healthy meals using quality ingredients. Your child will receive a two course lunch which is prepared by our cook using fresh ingredients on a daily basis. Please see our sample menus below.
Sample Menus
| Day | Meals |
| --- | --- |
| Monday | Tuna Arribiatta with Penne Pasta; Apple Crumble |
| Tuesday | Chilli Con Carne with Tortilla Chips; Melon and Grapes |
| Wednesday | Haddock Mornay with Baked Potato; Pear and Pineapple |
| Thursday | Lentil Soup with Ham Sandwiches; Yoghurts |
| Friday | Macaroni Cheese with Crusty Bread and Broccoli; Kiwi Fruit and Apples |
| Day | Meals |
| --- | --- |
| Monday | Leek and Potato Soup with Chicken Sandwiches; Muffins |
| Tuesday | Spaghetti Bolognese with Garlic Bread; Peaches and Pears |
| Wednesday | Mediterranean Lamb with Cous Cous; Yoghurts |
| Thursday | Cod in a Creamy Cheese Sauce with Baby Potatoes and Cauliflower: Bananas and Grapes |
| Friday | Sweet n' Sour Chicken with Rice; Fresh Fruit Salad |
Vegetarian options and puréed baby food are available as required daily.
All dietary requirements are catered for.
Snacks
We are all aware of the importance of diet and exercise to maintain a healthy lifestyle. The children receive a morning and afternoon snack where fresh fruit and/or vegetables are always offered. Examples of snack foods are: cheese, bread sticks, toast, cereal, rice cakes, crackers, pancakes with milk or water to drink. Daily snack menus are displayed on notice boards in your child's playroom.